President Donald J. Trump's farewell address to the nation.
---
A few days ago Johns Hopkins published a study saying corona is nbd. They then deleted it.
Johns Hopkins published this study on Sunday which posits that Covid is nowhere near the disaster we're being told it is.
---
PA Data Scientist: I "Personally Observed" USB Cards "Uploaded to Voting Machines" "Over 24 Times"
---
Is "Outbrain" The Latest Tech Giant to Censor Conservatives?
Big tech may have enlisted a new soldier in their fight to silence conservatives on the internet: Outbrain.
---
Amazon Ignores Black Conservatives
The streaming giant elevates progressive content, ignores right-leaning docs.
---
CDC: 85% of COVID-19 patients report 'always'or 'often' wearing a mask
An underreported, recently-published CDC study adds to the pile of evidence that cloth masks or other forms of mandated face coverings only contribute negatives to our COVID-19 problem
---
Priest Sues California Gov. Gavin Newsom over Church Shutdowns
Catholic priest has filed a lawsuit against California Gov. Gavin Newsom (D) claiming the governor's "state of emergency," seven-month-long pandemic shutdown violates his constitutional rights.
---
FBI: Over 4 Times More Killed with Knives than Rifles
The FBI's Uniform Crime Report (UCR) for 2019 shows more than four times as many people were stabbed to death than were killed with rifles of any kind.
---
Over 2,000 LA County Voters Received 'Faulty' Ballots with No Way to Vote for President
Over 2,000 voters in Los Angeles County received "faulty" ballots which lacked a section to vote for the President of the United States, the Los Angeles County Registrar-Recorder/County Clerk's office confirmed on Monday.
---
Black Lives Matter Quietly Deletes Its "What We Believe" Page Calling for the Destruction of the Nuclear Family
For a long while, the Black Lives Matter website had a section called "What We Believe" where it rattled off "progressive" ideas and social justice goals while simultaneously talking about dismantling western values.
Here is the page on the Internet archive.
---
Remembering Chadwick Boseman's Powerful Christian Faith
Actor Chadwick Boseman, known for playing James Brown, Jackie Robinson and the popular superhero Black Panther, died Friday of cancer. He was only 43 years old.While his premature passing was beyond tragic, Christians can take comfort in the fact that Chadwick appeared to have a close relationship with Jesus Christ.
---
Rioters admit their goal is establishment of Communist state
The undoing of America is a scheme conceived by anarchists intent on terrorizing citizens as they ransack and incinerate stores, torch government buildings, indiscriminately destroy historical monuments and commit murder.
---
Xinjiang Hospitals Aborted, Killed Babies Outside Family Planning Limits: Uyghur Obstetrician
Hospitals in northwest China's Xinjiang Uyghur Autonomous Region (XUAR) were forced to abort and kill babies born in excess of family planning limits or who were in utero less than three years after the mother's previous birth, according to a Uyghur obstetrician and other sources.
---
No lockdown, no masks, no hysteria… NO PROBLEM: Sweden didn't go into a corona coma – and it's living in glorious normality. Now DOMINIC SANDBROOK asks: Is this proof we got it all terribly wrong?
I wasn't in Britain but in Sweden, a nation which stood alone in Europe in refusing to institute lockdown.
---
Rutherford County Schools Tell Parents Not to Monitor Their Child's Virtual Classrooms
Parents of students who attend Rutherford County Schools (RCS) must agree not to monitor their child's online classroom sessions.
---
Kamala Harris' Ancestors Were Slave Owners – Will the Left Cancel Her?
Unbeknownst to many, Harris was the ancestor of prominent Jamaican slave owners, according to her father.
---
Public School Teachers Openly Fear Parents Overhearing the Leftist Brainwashing During Virtual Classroom Sessions
Leftist teachers aren't happy that you can now hear them programming your child with social justice ideology.
---
COVID-19: The Coverup, The Cure, and Key Evidence
The coverup of an early cure for COVID-19 didn't begin with the viral videos of America's Frontline Doctors, but they sure did bring the message home, and exposed one of the most orchestrated and targeted attacks on subverting life-saving drugs, while everyone watched this cyclone in real time.
---
Vax Zealots Try to Put Their Message in A Bottle
When we talk about modern medicine, we are actually referring to a medical industrial complex that relies on pharmaceutical and machined-based interventions, which are funded either through taxpayers or private insurance schemes
---
Watch Christians Outsmart Dem Governor to Worship God at Walmart
Christian worshippers outsmarted Pennsylvania's fascist Democrat governor by gathering to praise God inside a Walmart — which, unlike the church, has been deemed "essential."
---
After 6 months without lockdown, Sweden's COVID-19 deaths, infections bottom out
After months without lockdowns, school closures and other mitigation measures widely imposed across the world, Sweden's coronavirus cases and deaths have fallen to such minimal levels as to revive the debate over its so-called herd immunity strategy.
---
The Case for Masks Has Taken Another Body Blow
Now, the case for masks has taken another body blow as we are seeing large spikes in heavy mask wearing countries like Japan and the Philippines.
---
Sweden's Herd Immunity Pays Off, Sees Sharp Decline In COVID Cases While the Rest of Us Cower
When Sweden announced that its approach to the COVID-19 pandemic was to not enact the extreme rules everyone else was and, instead, just take the minimum precautions, they were dragged the world over.
---
The Key to Defeating COVID-19 Already Exists. We Need to Start Using It | Opinion
HARVEY A. RISCH, MD, PHD , PROFESSOR OF EPIDEMIOLOGY, YALE SCHOOL OF PUBLIC HEALTH
---
Facebook, Google/YouTube, Twitter Censor Viral Video of Doctors' Capitol Hill Coronavirus Press Conference
Facebook has removed a video posted by Breitbart News earlier today, which was the top-performing Facebook post in the world Monday afternoon, of a press conference in D.C. held by the group America's Frontline Doctors and organized and sponsored by the Tea Party Patriots
---
Head of CDC Admits Lockdown Killing Way More Americans Than COVID! Urges Masks. When Will These People Be Held Accountable for the Carnage They've Caused?
CDC director Robert Redfield dropped some bombshell news during a talk he gave two weeks ago.
---
California Churches Defy Gavin Newsom's Lockdown Order: Christ Is Head of the Church
Two churches in California are defying Gov. Gavin Newsom's orders to keep their doors closed because of the coronavirus, including Grace Community Church in a Los Angeles suburb, where Pastor John MacArthur posted a letter on Friday titled, "Christ, Not Caesar, Is Head of the Church."
---
Mike Rowe Answers a Fan Letter About COVID-19 — It Probably Wasn't the Answer They Expected
This time, the fan asked Mike a question about the Wuhan coronavirus… and I'm not too sure she got the answer she expected.
---
Chinese man imprisoned for faith forced to eat live cockroaches, endure indoctrination
A man in China jailed for his faith recounted the horrors he faced in prison, from being forced to eat live cockroaches to enduring hours of indoctrination.
---
Joe Biden's disastrous plans for America's suburbs
If you live in the suburbs or you're a city dweller eyeing a move to a quiet cul-de-sac where your kids can play outside, you need to know about Joe Biden's plan for a federal takeover of local zoning laws.
---
Listen to the science and reopen schools
Adding months more to this toll will be an educational disaster that some children may never recover from.
---
How COVID-19 fatality reports are distorting the data on daily death rates
Seven months into the COVID-19 pandemic in the United States, state governments and media outlets continue to publicize confusing, misleading data on the spread of the disease here, perpetuating fears that deaths from the virus are skyrocketing on a daily basis even as those fatalities are generally distributed across a period of days, weeks or even months.
---
One month after statewide mask mandate, California's daily COVID case average has increased by 162%
One month after California Gov. Gavin Newsom unilaterally ordered state residents to wear masks in most public settings, the average daily number of coronavirus cases in the state has increased by over 160%.
---
Couple in house arrest after refusal to quarantine for COVID-19
A Kentucky couple is under house arrest after one of them tested positive for coronavirus and refused to sign self-quarantine papers.
---
Teenage Boy Given Estrogen in Juvenile Hall to Treat Behavioral Disorder
While detained at a juvenile hall in Los Angeles, a 16-year-old boy was given estrogen to treat a behavioral health disorder, according to a lawsuit.
---
Why Face Masks Don't Work: A Revealing Review
Original Publication (snapshot from June 18th, 2020)
---
BLM Supporter Shoots Woman For Saying 'All Lives Matter' And News Tries To Cover It Up
---
Don Lemon Is Apparently Perfect Enough to Tell Us Jesus Christ Wasn't Perfect
---
Watch: Pro-Palestinian BLM Rallies in U.S. Call for 'Death to Israel, Death to America'
---
'They say black lives matter': An 8-year-old girl was killed by an armed mob in Atlanta and why isn't it the top story in America?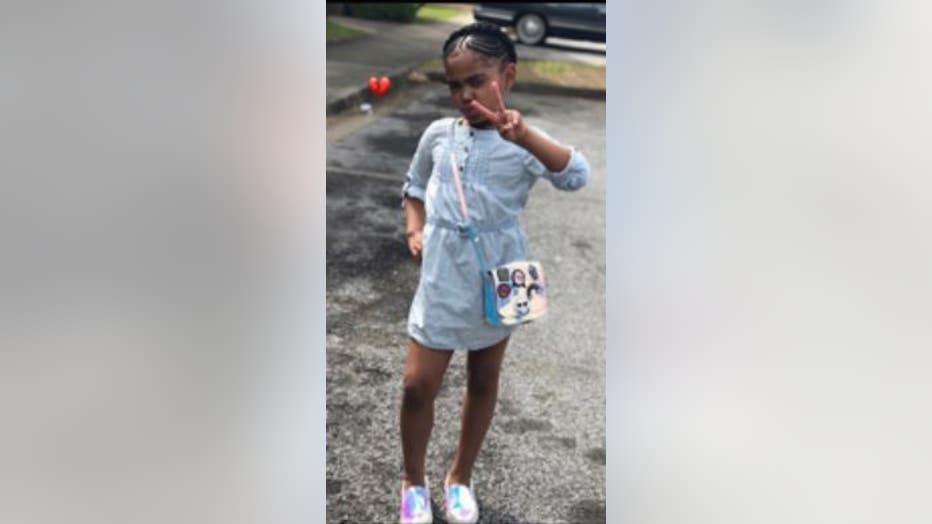 ---
Father Whose Teenaged Son Was Killed in Seattle Autonomous Zone Didn't Get Call From Mayor, But Did Get Call from Trump
---
Over 40 Shot, 6 Killed, Monday Alone in Mayor Lightfoot's Chicago
More than 40 people were shot, six fatally, on Monday June 23, 2020, in Mayor Lori Lightfoot's (D) Chicago.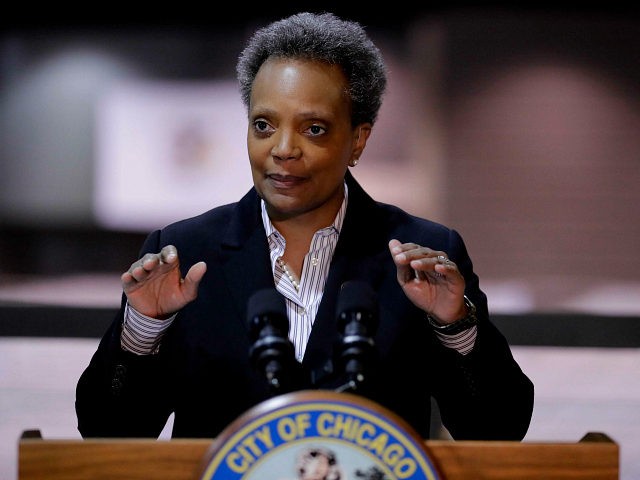 ---
Less than half of L.A. County residents still have jobs amid coronavirus crisis
Top Israeli Professor Plots Rates of New Infections in a Dozen Countries and Makes a Stunning Discovery
Cluelessly Contagious: A Study Reveals 32% of Undiagnosed Folks Contracted the Virus, Many Surprised They Were a Carrier
CDC Director: Coronavirus Death Toll Will Be 'Much, Much, Much Lower' than Projected
We Have Sacrificed Our Constitutional Freedoms to Fight a Virus, Will We Ever Get Them Back
What the Media Isn't Telling You About the United States' Coronavirus Case Numbers
Bill de Blasio Threatens to 'Permanently' Shut Down Churches and Synagogues
LA County Sheriff Declares Gun Stores "Nonessential," Sends Deputies to Close Them
Why this Nobel laureate predicts a quicker coronavirus recovery: 'We're going to be fine'
China may have prevented 95% of virus cases if it enacted measures after silenced whistleblower's warning
WHO Claimed In January Wuhan Virus Couldn't Be Transmitted to Humans, Because China Said It Wasn't Contagious, Destroyed Evidence
Women Who Have Had Wuhan Virus Share Message for Us: 'Don't Panic,' Hysteria 'Out of Control'